HL01
Quality HL01 manufacturers & exporter - buy HL01 from China manufacturer.
DESCRIPTION
SPECIFICATION
●Ultra-white tempered glass makes light transmission rate higher than 95%.
●Use imported high-brightness LED chips, high energy conversion rate, energy-saving ratio reaches 50% compare with metal halide lamp.
●Low loss of heat, no UV, no IR.
●Use constant current circuit designed, Stable light output.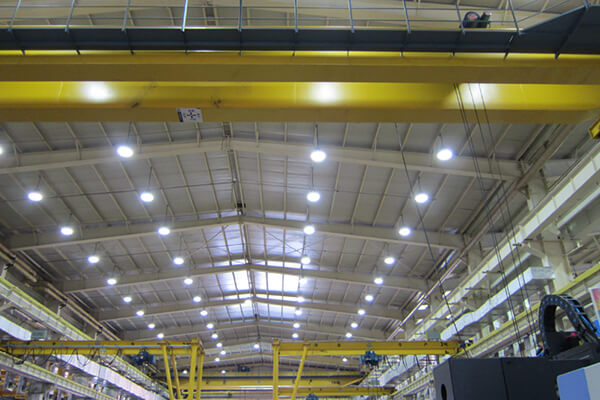 Model

Power

Voltage

Power Factor

Luminous flux

LED

LED Color

IP grade

working
temperature

life span

HL01-30

30W

AC100-277V

>0.98

2850lm

Epistar/Bridgelux

3000-6000K

IP65

-40℃~50℃

50000H

HL01-40

40W

AC100-277V

>0.98

3800lm

Epistar/Bridgelux

3000-6000K

IP65

-40℃~50℃

50000H

HL01-50

50W

AC100-277V

>0.98

4750lm

Epistar/Bridgelux

3000-6000K

IP65

-40℃~50℃

50000H

HL01-80

80W

AC100-277V

>0.98

7600lm

Epistar/Bridgelux

3000-6000K

IP65

-40℃~50℃

50000H

HL01-100

100W

AC100-277V

>0.98

9500lm

Epistar/Bridgelux

3000-6000K

IP65

-40℃~50℃

50000H

HL01-120

120W

AC100-277V

>0.98

11400lm

Epistar/Bridgelux

3000-6000K

IP65

-40℃~50℃

50000H

HL01-150

150W

AC100-277V

>0.98

14250lm

Epistar/Bridgelux

3000-6000K

IP65

-40℃~50℃

50000H

HL01-180

180W

AC100-277V

>0.98

17100lm

Epistar/Bridgelux

3000-6000K

IP65

-40℃~50℃

50000H

HL01-200

200W

AC100-277V

>0.98

19000lm

Epistar/Bridgelux

3000-6000K

IP65

-40℃~50℃

50000H

HL01-240

240W

AC100-277V

>0.98

22800lm

Epistar/Bridgelux

3000-6000K

IP65

-40℃~50℃

50000H
Size

EFLEX HOUSING

POWER(w)

A(mm)

B(mm)

C(mm)

D(mm)

E(mm)

90 °

40/50

299

255

143

Φ220

Φ358

120 °

40/50

357

323

211

Φ220

Φ358

60 °

80/100/120

301

258

96

Φ270

Φ459

90 °

80/100/120

399

345

184

Φ270

Φ459

120 °

80/100/120

478

433

271

Φ270

Φ459

60 °

150/180

361

316

106

Φ350

Φ561

90 °

150/180

489

445

234

Φ350

Φ561

120 °

150/180

555

521

311

Φ350

Φ561

60 °

200/240

361

316

106

Φ350

Φ561

90 °

200/240

489

445

234

Φ350

Φ561

120 °

200/240

555

521

311

Φ350

Φ561